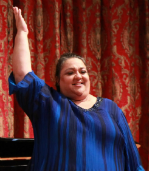 LizBeth Abeyta Lucca is the Artistic Director and Founder of Repertory Opera Company which is in its twelfth season. She has directed over 30 operatic productions; has sung over 25 roles such as Princess Eboli, Amneris, Santuzza, Azucena and Lady MacBeth; and was Associate Stage Director at the Shaker Mountain Performing Arts Festival. Ms. Lucca studied Opera Stage Direction with Richard Crittenden through an internship from the Goldovsky Foundation and has worked professionally with directors from Houston Grand Opera, the Royal Shakespeare Academy and Montreal Opera.

Solo choral work includes Respighi's Laud to the Nativity, Bach's St Matthew Passion and various Bach cantatas, Vivaldi's Gloria, Mozart's Requiem, and Beethoven's Ninth Symphony.

Ms. Lucca is the author of "Acting Techniques for Opera" which is being used as a text at undergraduate, graduate, continuing education, and Young Artist Program across the country. She is a graduate of the Professional Actors Conservatory and studied at The Groundlings, Will Geer Theatricum Botanicum, David Craig Performance Technique Workshop, Beverly Hills Playhouse, Ron Burris Studios, the American Center for Music Theater, UCI and CalState Long Beach.

Theater roles include Amanda in The Glass Menagerie, the Old Lady in Candide, Marquise de Merteuil in Dangerous Liaisons, Lucy in Threepenny Opera, Ayah in The Secret Garden, and Dorine in Tartuffe. Reviews: "her frisky demeanor and melodious voice brought thunderous applause"; "a powerful and intriguing vocal presence as Amneris, singing with deep passion and believable jealousy"; "solidly dramatic"; "outstanding in her role."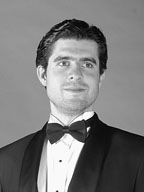 Brian Farrell was the founding Musical Director for Repertory Opera Company. He is a Julliard Graduate and studied piano with Jerome Lowenthal, accompanying with Samuel Sanders and opera with Diane Richardson. Besides working with such distinguished artists as cellist James Kreger, violinist Fred Sherry and Chao Lang Lin, and tenor, Robert White, Mr. Farrell has been a recipient of the Vladimir Horowitz Scholarship and garnered a 1st prize award at the auspicious Yamaha Keyboard Competition. Mr. Farrell has held the position as Assistant Conductor with the Los Angeles Opera.

John Wingler joins Repertory Opera Company as Business Manager after an extensive management career in numerous non-profit health care organizations throughout southern California. He graduated from Pomona College and received his MBA from Pepperdine University. His earliest realization of where his true talents lie came when, after auditioning for a lead singing role in his high school's musical production, he was asked to handle ticket sales. An enthusiastic audience member, he brings his love of opera, and of opera singers, to the company in a supporting role.
| | | | | | | |
Copyright © 2007 . All Rights Reserved.
| | |
| |
Copyright © 2006 . All Rights Reserved.